TRAINERS/INSTRUCTORS
RMEC is pleased to have several trainers and clinicians meeting the needs of the equestrian. Our trainers work together to meet the goals of individual riders. Please contact trainers individually to find the match that works for you.
TRAINER INFORMATION
AMY HENZE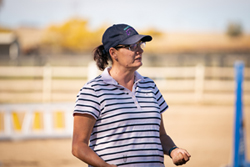 A Colorado native, from pony club on, Amy has been closely tied to the CHJA and USEF rated circuit for over 30 years. She has run North Ridge Farm for over 20 years with the focus of her training being the welfare of the horse and safety/progression of her riders. A very proud trainer, Amy is honored to have helped her riders grow from their first cross rail course to navigating the 3'6" hunters and jumpers while earning year-end awards and accolades along the way. While she is mostly found instructing from the ground these days, her knowledge and encouragement are met with enthusiasm from each of her riders.

http://northridgefarmlongmont.com
LIZ CARVALHO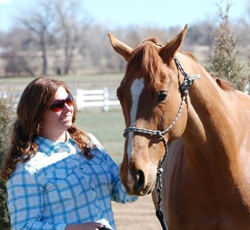 Spectrum Equestrian offers hunter/jumper training from beginner through experienced riders. Liz provides a focus on fundamentals as a key element in continued development of both horse and rider. Spectrum's program is tailored to each student's needs and goals, from learning the basics of position and communication to advanced communication in preparing for the show ring. Liz's students continually have success from the beginner cross rail classes to the Rated shows. One of her joys is helping her clients develop young horses for the hunter jumper rings. Liz takes pride in the sustained development of her riders and horses with a focus on what dressage can provide in the jumping arena.

DEEDA RANDLE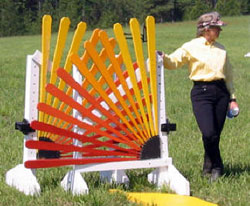 Although Deeda instructs and judges all over the region, she visits RMEC providing instruction in horsemanship, flat work, and over fences disciplines. She is adept at working with inexperienced horses and riders as well as the experienced.

Deeda has served as a USA Equestrian Licensed "R" Dressage Technical Delegate since 1984. She became a licensed "r" Eventing Judge in 2001, and a licensed "r" Eventing Technical Delegate in 2003. She continues to judge all over the country when not riding or teaching. Presently, Deeda also serves on the Board of Directors for the USEA at the National level.

Please refer to Deeda's website for additional information on her extensive background and experiences.
RMEC sponsors clinics with local and distant trainers at client/trainer request. Clinic details can be found on the Activities page.
Recent clinicians have included: Olivia Lagoy-Weltzk, Dressage; Tammy Smith, Eventing; Daniel Stewart, Sport Psychology; Peter Gray, Eventing; Sharon White, Eventing; Buck Davidson, Eventing; Dolly Hannon, Dressage; George Morris, Hunter/Jumper; Raian Kaiser, Equine Touch; and Sue Martin.
Rabbit Mountain Equestrian Center, LLC
www.rabbitmountainequestriancenter.com or www.rmec.co