Riding & Pleasure
Many clients enjoy having their horse at RMEC knowing they're well cared for. They are able to use the arenas and bridle path at their descretion. Some boarders are retired show goers and others look to relax and enjoy their human/horse relationship. Being in a lesson program is not a requirement, but our trainers are available to work with a client on their personal goals as needed. Some boarders train with more than one trainer to improve their skills. Each trainer determines their fee schedule and coordinates arena time via the Barn Managers. Boarders and students enjoy getting together in a relaxed country setting.
SHOWS
Hunter/Jumper
The area has many offerings for the hunter/jumper enthusiast. TCHJA is an active group with local participation.
Many of Amy & Liz's students participate in local, state, and national championships.
Eventing
Deeda comes to RMEC part time for those interested in Eventing. She will arrange for cross country schooling as well as coaches at USEA sanctioned Events. Dan, RMEC owner, regularly competes at local and out of state horse trials. He welcomes clients to join him.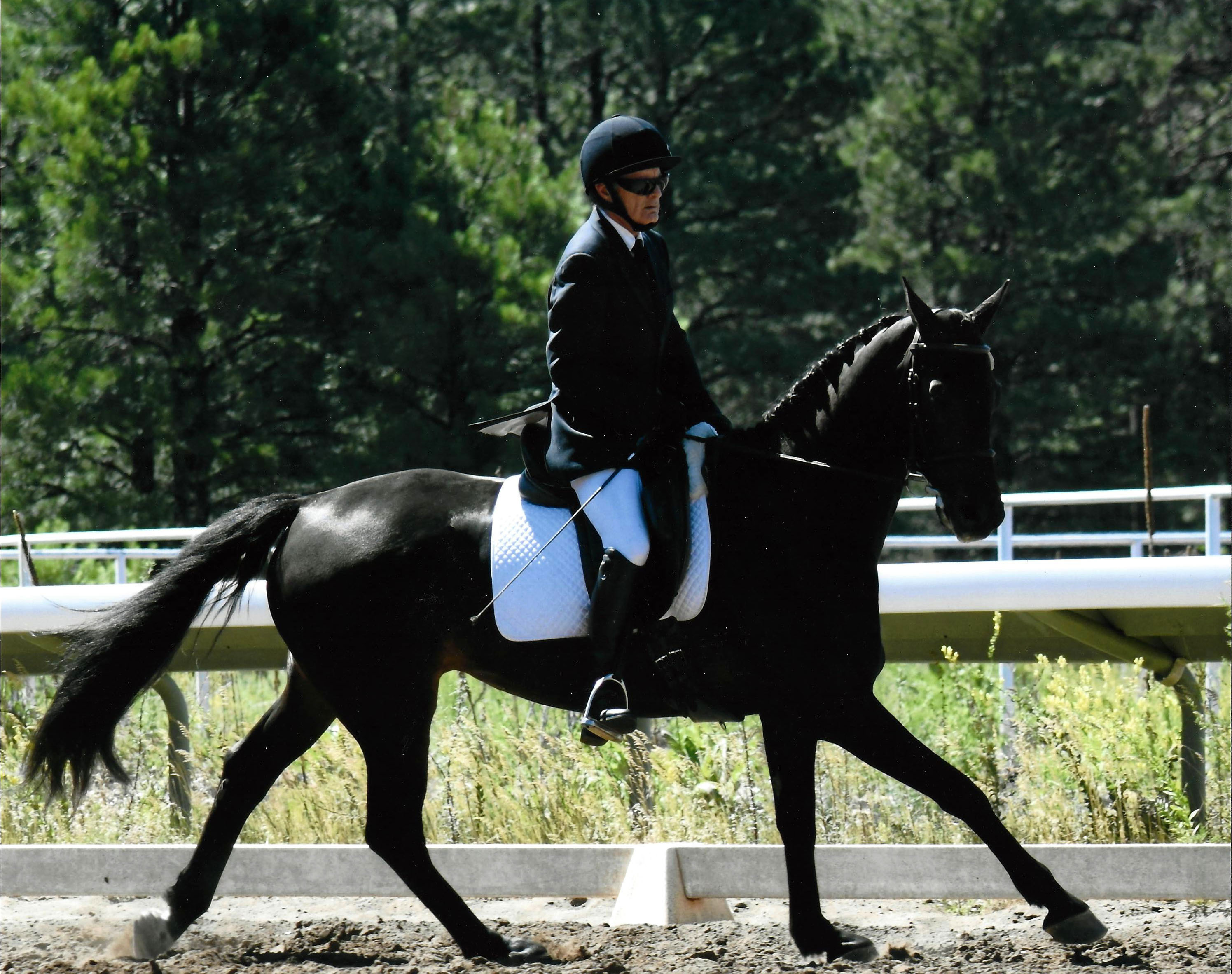 Dan and Landonn showing in the Dressage Phase of a competition.
Dan with Red and Landonn during the Stadium Phase of competitions.
Dan during the Cross Country Phase of competitions.
CLINICS
RMEC occasionally hosts clinics, seminars, and workshops on a variety of topics.
Tracye Ferguson December 2022
Olivia Lagoy-Weltz Dressage Clinic, Summer & Fall 2022,
Sharon White Eventing Jumping Clinic, February 2021
Tammy Smith Eventing Jumping Clinic, February 2020
Buck Davidson Eventing Jumping Clinic, February 2019
Daniel Stewart Flat-work Clinic, March 2018 & June 2022
Peter Gray Dressage/Eventing Clinic, April 2017
George Morris Jumping Clinic, April 2015
Other Visiting Clinicians

TRAIL RIDES
Dan, RMEC owner, takes weekly trail rides. He is happy to trailer clients to surrounding areas. Within 5 to 15 minutes of RMEC there are thousands of acres and miles of trails for your enjoyment.
THE HUNT
Additionally, Dan travels to the Arapaho Hunt weekly during the season, and clients are welcome to join him for the hunt experience.
Rabbit Mountain Equestrian Center, LLC
www.rabbitmountainequestriancenter.com or www.rmec.co