Additional information and/or to schedule a tour, please
call:
Dan & Barb Michaels, Owners, 303-776-4907 or 303-772-9006, dmichael@alum.mit.edu or barbhm2000@yahoo.com
Pam Blignaut, Barn Manager, 720-600-8162, rmecpam@gmail.com
RMEC Mailing address: PO Box 129, Hygiene, CO 80533
Physical address: 7200 Rabbit Mountain Rd., Longmont, CO 80503
RMEC is located in Boulder County, NW of Longmont, Colorado. RMEC services clients in the surrounding areas from Denver/Boulder to Ft. Collins.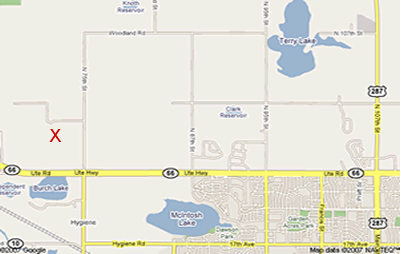 Staff
Pam Blignaut, Barn Manager, sees to the day to day needs of the horses. She is always "on-call" to assist clients with the needs of their horse.
Our lead barn worker lives on site with his family and provides nightly checks.
Daily workers love the horses and work with the Barn Manager to insure horses are safe and well cared for.
About the Owners
Barb & Dan have lived on the property for 35 years.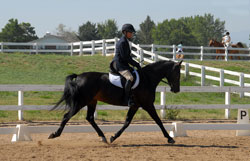 Dan Michaels enjoys Eventing (combined training). He competes with his Holsteiners, Landonn at Preliminary Level and is starting his young horse, Lance, at the Novice Level. His older horse, Red, still loves to work, often goes to the Hunt and enjoys being a lesson horse.
Eventing is a test of Dressage, Cross Country Jumping, and Stadium in one competition and known as the equestrian triathlon.
Using natural horsemanship techniques, Dan enjoys groundwork and has trained Landonn and Lance since they were yearlings.
Dan is the Area IX winner of the 2013 "Training Adult Rider Traveling Trophy"
Landonn was MSEA 2013 Champion Horse of the Year at Training Level and USEA Area IX 4th Place High Point Training Horse.
Dan is an active volunteer in the Eventing world and serves on National as well as Local committees.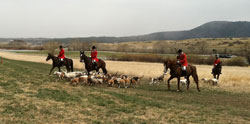 Dan is a member of the Arapahoe Hunt where he rides Landonn, Lance, and his retired Thoroughbred event horse, Red.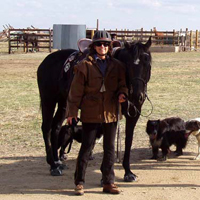 Dan's wife, Barb, enjoys trail riding and volunteers for many equestrian activities in the horse community.
She is a Colorado Master Gardener and clients are welcome to tour her gardens & pick veggies in season.
Both Dan and Barb welcome your questions and would be happy to give you additional information and a tour of RMEC.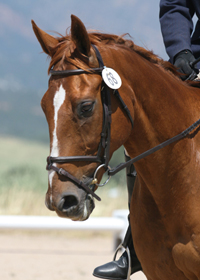 Rabbit Mountain Equestrian Center, LLC
www.rabbitmountainequestriancenter.com or www.rmec.co